FAQs
FREQUENTLY ASKED QUESTIONS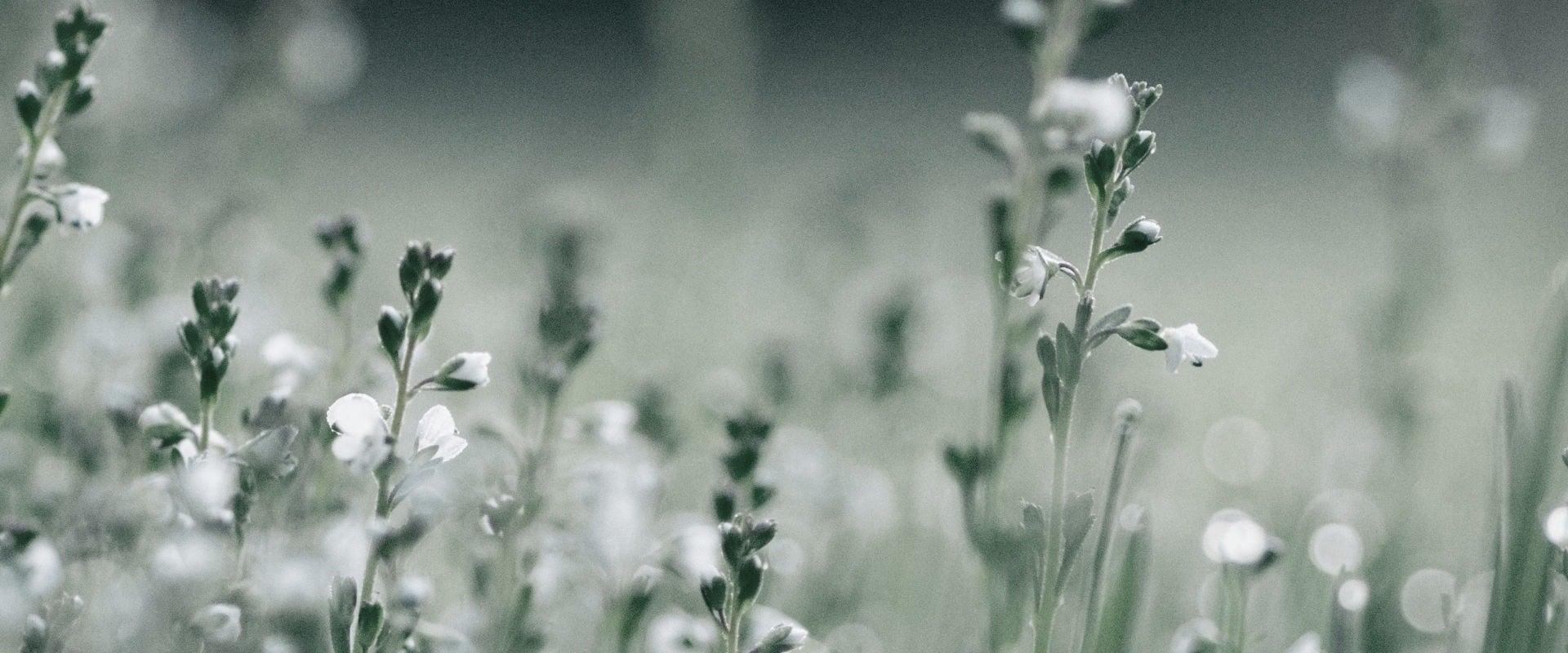 Integrative medicine is an approach to wellness that combines both Eastern & Western philosophies of wellness. Naturopathic doctors like Dr. Thomson are trained in the art and science of both natural and conventional medicine.
Unlike conventional health models, naturopathic and integrative medicine address the whole person, not just his or her "parts." Another underlying principle is treating the root cause of illness.
Finally, integrative medicine is personalized, not cookie-cutter. Even when there are treatment steps, as with biotoxin illnesses, each person receives their own treatment plan.
Intravenous (IV) therapy is standard in many hospitals and private practices. IV therapies involve injecting medications, vitamins, and other revitalizing nutrients directly into your bloodstream. Larger doses of nutrients can be administered via IV that you could not take orally. IV medications are often needed for people who don't absorb their nutrients well through the gut, either because of infection or because of genetic issues. IV therapies can speed up the timeline to reach your health goals.
We also provide IV ketamine infusions for mental health treatment.
It's important to note that IV therapy isn't just for emergencies. IV therapy can help anyone see improvement with chronic infections, pain, mood issues, or fatigue in their day-to-day lives. You don't need to have conditions or symptoms to get an IV, either. If you feel good and want a boost, you are welcome to be treated.
You absolutely can! Our team regularly works with out-of-state patients that utilize Telehealth. Others fly into Bozeman, MT just for specialized lab tests or an IV treatment if they don't have local access to these tests and treatments. Please reach out to us for a virtual intake appointment, and we'll be happy to get you started.
Your first visit may be in person at our office or over video call (we use HIPAA-compliant formats such as Doxy.me and FaceTime). During your visit, the doctor will take a thorough health history, review past labs, perform a physical examination (as able, if over video), and create an individualized treatment plan, which often includes further testing.
Even before the COVID-19 crisis, Dr. Thomson was seeing many of her distance patients via telemedicine. New patients were typically needing to travel to Bozeman for an in-person visit the first time. Now, COVID-19 has made it more acceptable to see new patients via telemedicine, making it easier for patients across the country, and even internationally, to get the help they need.
We still see patients in the clinic, for IV therapy and blood draws as well as visits.
​
A thorough health history, physical exam (as able over telemedicine, if that is the case), and records review are needed to do a complete evaluation of your individual case and give you specific treatments to get you feeling better. Cookie-cutter medicine does not work well! For this reason, Dr. Thomson makes sure there is plenty of time in your visit to collect all the information needed, and for you to ask questions. This means, depending on your condition, your first visit will take between 2 and 3 hours. See below for visit types.
​
What to expect
As a new patient, you will be asked to complete a health history questionnaire via our electronic health record system called Charm, as well as a
release of records form
. For those who suspect biotoxin illness, documents like an exposure history and a health history timeline (to provide details about your past exposure to environmental toxins or tick infections) are needed before your first visit.
During your visit, Dr. Thomson will decide if and what kind of lab tests are needed to further evaluate your case. If you are in person, lab tests can be done in the clinic. A treatment plan will be provided to you, both in writing (for in-person visits) and posted to your electronic health record, where you'll always have access to it.
​
Visit Types
There are two main types of new patients at Trillium, based on your health issues:
​
Biotoxin illness or complex, chronic conditions with many body systems involved. These visits require a longer period of time (3 hours) and often extensive records-review by the doctor. If you come in person, it helps to bring a snack and a recording device or family member/friend to these visits. The office has water, electrolytes, and tea available.

Less complex conditions such as hormone issues, fatigue, weight loss, digestive issues, headaches, allergies, mood disorders and similar conditions are scheduled for 2 hrs.
​
In-Office Treatments
New patients are often candidates for IV therapy or peptide therapy, and your individual needs will be discussed with Dr. Thomson during your first visit.
All general labs, nutrient testing, food sensitivity panels, stool panels, hormone panels, adrenal assessments, osteoporosis assessment, specialty testing for CIRS and Lyme disease (biotoxin illnesses) via LabCorp and Quest Lab, urine tests for nutrient status and bone loss, and more. Dr. Thomson does women's annual exams and PAP testing. We also refer out for X-ray, MRI, ultrasound, colonoscopy, mammography, and other specialties when appropriate.
Dr. Thomson uses various therapies, depending on the patient and their condition. These include pharmaceuticals, IV therapy, peptide treatments, hormones, supplements, herbal remedies, diet and lifestyle modifications, as well as naturopathic therapies such as hydrotherapy. We refer out for sauna, massage, lymph drainage, chiropractic, and physical therapy.
We offer IV nutritional therapy, in-office blood draws, specialty lab testing, peptide treatments, ozone therapy, hydrotherapy, dietary counseling, Walsh nutrient therapy for anxiety/depression/ADD, women's annual exams and PAP smears, weight loss programs, regenerative medicine for anti-aging, individualized herbal remedy formulation for various conditions, bioidentical hormone replacement therapy (bHRT), ketamine therapy for post-traumatic stress disorder (PTSD), depression, and anxiety, and more.
As a new patient, you will be asked to complete a health history questionnaire and a medication list via our electronic health record system 'Charm' and a release of records form.


For those who suspect biotoxin illness, documents like an exposure history and a health history timeline (to provide details about your past exposure to environmental toxins or tick infections) are needed before your first visit—either virtually or in our Bozeman, MT office.
When you call to make an appointment, we will send you all of the new patient paperwork in Charm, our patient portal. Please fill this out prior to your first appointment, one or more days prior is very helpful, and allow at least 30 minutes to complete the paperwork.
Charm PHR (Patient Health Record) is our HIPPA compliant patient portal. You can find a link to it on our "Patient Resources" page under the "About" section on our website.
Using Charm, you can fill out new patient paperwork and make any updates to paperwork. You can also send messages to our staff. Another convenient feature on Charm is that you have the ability to upload any documents you have, whether that be historical records, new labs, vital sign records, or photographs.
Dr. Thomson will send you lab results via Charm after you have gone over them with her. She will also upload your care plan and instructions to Charm, so you always have a copy when you need it.
Charm is best accessed on a desktop or laptop, especially when signing up. It does not work well on tablets or cell phones.
A health history is a timeline of all illnesses, injuries, surgeries, and serious accidents that you have experienced since birth.
An exposure history is a detailed timeline of mold exposure, water-damaged buildings you have lived or worked in, tick bites, spider bites, toxic algae exposures (like red tide), incidences of food poisoning, illnesses while traveling, and so on. Dr. Thomson appreciates a list of buildings where you've lived and whether there was known water damage or musty smells associated with the structure.

You can find our Health History Timeline document in our Patient Resources section of our website. You can print this document, fill it out, and upload it to your Charm PHR portal for Dr. Thomson to look over prior to your first appointment. You can also upload any other health or medical records you might have using the Charm PHR portal. We appreciate you doing this!
Your first visit can be very in-depth. Ensure that you fill out all new patient paperwork. We recommend that you send ahead (or bring with you) any lab results you can access, and provide a list of ALL medications and supplements. This list should include:
Brand

Medication Name

Dosage

Time Of Day You Take the Medication/Supplement.
You may want to bring a snack and a beverage for in-office visits. We do offer water, electrolytes, tea, and a few snacks in our office. It is also a great idea to bring a friend or family member and/or a recording device or notebook to help you remember everything you go over.
We don't directly bill insurance but will give you everything you need to self-submit your claim to your insurance company. We recommend sending both the superbill we provide and a photocopy of your insurance card to the address on the back of your insurance card to receive reimbursement. It is up to you to contact your insurance to see if our services are covered through your individual insurance plan. If you have an HSA debit card, we can bill that account directly.
No, to keep costs as low as possible for all of our patients, we do not accept partial payments or payment plans, as this would require additional staff to manage payments.
Follow-up appointments may be in person or with our HIPAA compliant video conferencing options. At this time, the doctor will provide you with an updated treatment plan and recommendations, give you a printed copy if you are in-person, and post an electronic copy on your electronic chart—where you'll always have access to it.
Lyme disease and mold toxin exposure are both biotoxin illnesses. Because of this, they are well-suited to treat at the same time. Treatment for Lyme disease and mold toxin illness is achieved through various therapies, including pharmaceuticals, IV therapy, ozone therapy, peptides, supplements, herbal remedies, diet and lifestyle modification, etc.
Biotoxins are tiny toxins that come from natural sources such as bacteria and mold. Illnesses like Lyme disease and mold toxin illness are caused by continual irritation from tiny toxic elements in our surroundings. At Trillium, we use an in-depth assessment and testing to determine which biotoxins or illnesses are affecting your body, and which body systems are affected. We also incestigate where the source of the biotoxin is coming from. This gives Dr. Thomson a road map to your particular illness, and treatment for both Lyme disease and other biotoxin diseases is implemented in a step-by-step fashion that we define together. Every biotoxin, and every person, requires a unique, carefully planned approach.
Our treatment approaches to Lyme disease are highly individualized. Lyme disease treatments can include therapies such as antibiotics, herbal antimicrobials, immune support, IV nutritional and medication therapy, ozone therapy, peptide treatments, and detoxification therapy.
Your recovery speed depends on many factors, including repeated exposure, adherence to the treatment protocol, and the case's complexity. Most people recover completely within 1 to 3 years, but recovery can be much shorter.
Yes, Dr. Thomson can prescribe pharmaceuticals. Most pharmacies in other states accept prescriptions from out-of-state physicians. One exception is non-national compounding pharmacies, but we work with many compounders with national licenses in other parts of the country to make sure our patients get the medications they need.
Yes, Dr. Thomson uses IV and oral antibiotics when clinically indicated. Patients do get to choose natural therapies versus antibiotics in most cases. In all cases, Dr. Thomson and the Trillium Integrative Medicine team will work to provide treatments that will work for your health issue.
IEP stands for Indoor Environmental Professional. Basically, think of an IEP as a doctor for your house. They diagnose environmental problems and make recommendations for your local remediation company to fix it. This is very different from a mold remediation company. Many of our patients utilize advice from trusted IEP's to make sure their home environment is a safe place to get well.
A mold remediation company cleans a home based on specific recommendations from an IEP. Due to conflicts of interest, your IEP and remediation company should NOT be the same person or work for the same company.
Dr. Thomson may recommend you contact an IEP who may then suggest you work with a mold remediation company. These are in cases where cleaning remediation is not successful, symptoms are recurring, or other cases
.
In some cases, testing and cleaning may be all that is needed. We recommend you follow direction from Dr. Thomson as your case progresses.
We do have on-site parking; our lot is shared with other businesses. There is street parking on the surrounding block that is often open if you can't find a space. Wallace Ave typically has street parking, along with Olive Ave South of our building. We recommend allowing yourself 10 extra minutes to park prior to your appointment time. In the Winter, it may be more difficult to find parking due to snow build-up, so allow yourself even more time in the Winter.
There is an elevator on the West side of the building. If you enter through the parking lot side/West side, you will find the elevator right by the door. If you enter from the other side of the building (street side/East side), there is no elevator. Trillium is on level 2 in suite 202.
Bozeman sits at 4820' in elevation. The air is relatively clean, and the sun is warming. Our patients generally feel great while visiting us!